Manufacturing Initiative
The Greentown Labs Manufacturing Initiative connects startups with manufacturers throughout Massachusetts to break down barriers and help establish working relationships. It is available to companies in any sector, not just cleantech!
Office Hours
As part of the Manufacturing Initiative, startups are invited to sign up for regular office hours with Initiative staff and local manufacturers to get assistance with:
Design for manufacturing

Product development

Sales and pitching

Manufacturing contacts
Office hours provide one-on-one opportunities with industry experts and reoccurring check-ins with people dedicated to helping startups grow and develop their products.
Manufacturers are also invited to host office hours at our location at Greentown Labs in Somerville and Springfield, Massachusetts locations, providing a different opportunity for startups' to expand their brand in new markets and gain access to potential new contacts who offer the possibility for long term customers.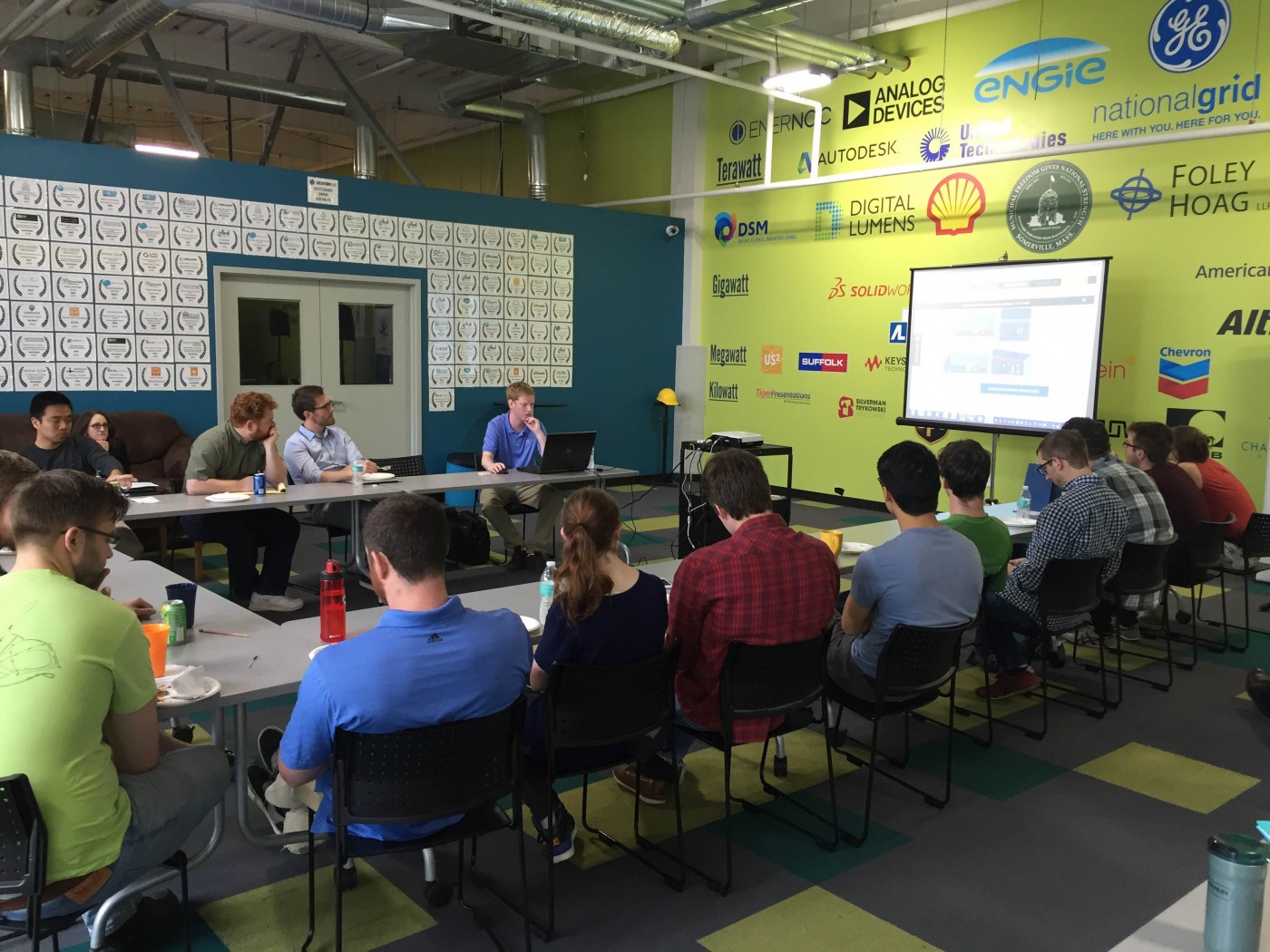 Workshops
Hosted by the Greentown Manufacturing Initiative, workshops are designed to educate startups and expand their networks. With presenters and experts from across business, manufacturing, government and other groups that offer educational opportunities for hardware startups, the workshop series provides concentrated information in a short segments. Workshop topics are determined based on the needs of both manufacturers and startups as learned through the Initiative's ongoing surveying and one-on-one interactions.
Events
The Greentown Manufacturing Initiative hosts a wide range of educational events tailored to meet a startup or manufacturers' needs. Successful events engage attendees and can range from lunch and learns to demonstrations to trade shows. Open to hardware startup Initiative members, these events can offer a wide audience for manufacturers interested in hosting. Hosting events that are open to the public can also be discussed on an individual basis. See the events listing for more information.
The Manufacturing Initiative thanks its partners for their ongoing support: